Enterprise Agile Coach and Consultant (USA)
Keynote :- Question Yourself
Odd advice isn't it. Shouldn't you be confident in yourself? Yes, be confident in yourself, but not always confident in your conclusions.
Richard Feynman, the physicist most widely known for his pivotal role in the space shuttle Challenger disaster, cautions, "The first principle is that you must not fool yourself — and you are the easiest person to fool." Overconfidence in our opinions easily blinds us to reality.
With a few tools to guide our questions, we can see things previously unnoticed. We can intuit things out of our sight. We can adapt more readily to changes or mistakes. And we can conduct ourselves more confidently in the complex systems that surround and include us.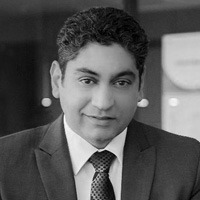 CEO BMC Software India, Pvt Ltd
Keynote : Digital Transformation and Quality
Enterprises are moving from a focus on process automation to entire business models built on and driven by digital technologies. Quality Assurance & Testing fulfills a critical role in any digital transformation journey. Identifying the right tools, methodologies and measures to assure customer experience is increasingly essential to success.
Tarun Sharma is the CEO of BMC Software India Pvt. Ltd. (BMCI), a wholly owned subsidiary of BMC Software Inc. Tarun also serves as the Chief Customer Officer for Asia Pacific and Japan, responsible for ensuring customers successfully realize value from the BMC products and solutions they use.
Tarun has been with BMC Software since 2009 and is credited with leading BMC India to its current maturity level. His primary focus has been on making BMC India known for innovation and customer value realization. He ran BMC's incubator that strengthened the company's product portfolio in the rapidly changing IT industry landscape. His leadership was recognized by Zinnov when BMC India received the award for Center Transformation in 2014 and Customer Centricity in 2015. He has the privilege of being the first General Manager based out of India managing a global portfolio of customers and products.
Tarun joined BMC from Virtusa ("VRTU"), a global software services company, where he was SVP of the technology business and part of the team that took the company through its startup years to a successful IPO. Prior to joining Virtusa, Tarun co-founded a company called EC Cubed. EC Cubed was recognized in its early days as the top 100 companies to watch for in the B2B e-commerce space. The company was funded by large venture capitalists like Battery Ventures, Boston Millenia and other companies like Infosys and Cambridge Technology Partners.
Tarun has co-authored two books – Programming Web Components (McGraw Hills Publications, 1997) and Enterprise E-Commerce (Meghan-Kiffer Press, 1999). Enterprise E-Commerce went on to become a best seller, ranking within the top 25 on business technology management.
Tarun is a software engineer by training. He graduated from PICT in 1992. He lives in Pune now with his wife, Reshma, and two children, Simran and Avi, after having lived in the US for fourteen years.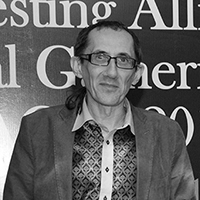 Keynote : Automate your testing pipeline with Gradle.
Psychologist, Founder & President at ChoiceRomania. Bucuresti, Romania
Interactive Talk:-Building Inner Trust – there is no agile without confidence
One of the most important attributes of a great leader is to foster and maintain trust within the team. Even by putting forth a riveting vision, a solid strategy, amazing communication skills, if the people from your team don't trust you, it will be hard to obtain the results you set. Trust has amassive influence on productivity, morale, loyalty, even creativity, one might argue. Therefore, this feature can affect the leader's impact on the company more than anything else.
While trust within the team can be reached through various ways and actions, the aim of this workshop is to look at inner trust first. By this, we understand admitting that you are an approachable fallible human being, just as anyone else instead of narcissistically believing that you have superpowers. We will mostly focus on building the sort of confidence that even if we fail sometimes, we can pick it up from there and create new ways of succeeding
Vice President & Head BFS QEA, Cognizant
Rohit will be speaking on "Quality@Speed is the key to Digital Success"
An engineer by education and a quality enthusiast by profession, Rohit Kishore has been involved in IT & quality delivery for almost two decades, working with marque global clients.
As part of leadership team in Quality Engineering and Assurance, Rohit leads Banking & Financial services delivery for Cognizant. In his current role, he is also responsible for driving Transformation strategy for strategic clients for the practice across Industry verticals.
Rohit is privy to insights from CIOs of world's leading & most innovative organizations and brings a first-hand view of ongoing digital disruption in the industry.
Founder WeLoveTesting, Test Insane, Ethical Hacker, Bangalore
Interactive Talk :- No kidding. We need better hackers! Period.
Security Testing is one of the critical area of testing and we have not yet become serious about it. If we have to move towards a cleaner web and help the next generation users to safeguard their sensitive data, then we need to become serious about security testing. Nevertheless, Santhosh will be speaking about "Compliance Testing" for various industries like Banking, Insurance, Healthcare etc. with respect to "Security" quality criterion
Here are some key takeaways that you can expect:
Kickass motivated to start learning security testing
Your life may become better in some ways
You may get passionate about what you are doing
Get shocked (for good) hearing speakers' hacking experiences / stories
Transform your perception about "Hacking"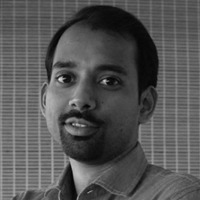 Exploratory Testing Guru and Evanglist for Sahi Pro, Tyto Software, Bengaluru
Interactive Talk :- Agile Teams: The best test of tester's skills?
This talk is aimed at identifying the secrets of such testers who continuously add value to the agile teams sprint after sprint. Just as the agile teams work under ever changing contexts and respond to change in the limited time, testers get their list of heuristics and oracles to prioritize and select the best sample as part of their tests. If the teams are gearing up for effective customer collaboration by giving regular demos, testers are highlighting how their communication and modeling skills can help in making sure that the demos serve their purpose.
Advisory Council Member DevOps++ and Agile Testing Alliance, Ex Head of Testing Amdocs, Pune
Interactive Talk :- Kal AAj or Kal
This presentation attempts to decode the myths and mystery shrouded in Tester Skills right from the EDP era ( 1970 onwards) to 2017 : close to 4 decades of tester role . It also attempts to decode the test technology undergoing changes over 4 decades.
The presentation will attempt to layout the evolution and revolution of tester role, profile, skill sets , techniques and tactics and the author attempts to map the tester of Old IT Stone age thru Mesolithic Age to the Neolithic tester. The stone.. or lithos of testing remains the same , the bedrock remains the same , to find more and more defects but the layers , approach and tools underwent a monumental change bringing about various innovation in testing which were BPR, frugal, nano- INNOVATION , incremental, red ocean and blue ocean innovations in Testing. Test Innovation went a step ahead with emergence of DevOps and the future of Testing will also be discussed in the light of Machine Learning, AR, VR and Robotics/AI
Head of Testing, Virtusa Polaris
Interactive Talk :- Reimagining Quality Assurance for Digital and Beyond
Founder Crevise, DevOps expert and coach, Pune
Interactive Talk :- Calculating your DevOps readiness score
In order to transition to DevOps, it is important to assess how ready you are to adopt DevOps. Is your organisation, people and culture ready for the change? Does you technology stack pose any bottlenecks in adopting DevOps? What process changes need to be introduced to make your delivery experience better? At what stage of DevOps maturity do you stand today?
This talk will show you how you can assess your organisation to check how ready it is for DevOps. The outcome of your assessment will be a DevOps score, which maps to the DevOps maturity model. I will explain with the example of some real use cases, how the DevOps Readiness Survey can be conducted to produce a report of where you stand today. With this report I will show you how you can map your results to define your DevOps transition roadmap.
At the end of the session, you will be able to walk away with a project plan, detailing the phased approach for you to embrace DevOps!
Vice President with Capgemini, 27 years experience, studied MS at Purdue University USA
Director, Quality Engineering & Assurance, Cognizant Technology Solutions - India
Anuradha will be a part of CafeATAhon
Anu Natarajan is a result-oriented IT leader, with work experience across North America and India. Her expertise lies in building, transforming, leading, and delivering world-class Quality & Technology solutions. Anu has been instrumental in strategizing transformation roadmaps, enabling client organizations become best-in-class. As a thought leader, she has helped create global delivery models and nurture future leaders
Senior Manager, Deloitte Consulting India Private Limited
Reena will be a part of CafeATAhon
Reena is a Senior Manager at Deloitte and have 17 years of experience in field of Testing and Quality Assurance. She is eminent in Deloitte and Industry for her Testing and Technology knowledge. She has successfully led the Testing CoE for last 3 years across offices at Deloitte. She specializes in functional, automation and ETL testing and has helped in developing these competencies within Deloitte's Testing CoE.
Reena has played a leadership role for many of the Fortune 500 clients for Deloitte. She has more than 13 years of project management experience and has managed complete life cycle project delivery under onsite offshore model for large and complex project with global teams. Reena is expert in test delivery, test planning, estimations, reviews and audits, designing test approach, managing test teams across shores and carrying out testing in an independent mode by being single point of contact with onsite team and clients. She also have vast experience in setting up Testing Center of Excellence for her clients.
Reena is additionally involved in diversity and inclusion initiatives. She leads Inclusion for Mumbai office from past two years. She also believes in Quality and has been an active member in the CMMi 5 assessment from past 7 years at Deloitte.
She has been a speaker in International conference and presented her though leadership in these conferences
Director Head Of Testing Practice- APAC Region Infrastructure / Regional Management infra – COO / GTO Technology Support Director, Deutsche Bank
Rashmi will be a part of CafeATAhon
Rashmi has 24+ years in IT Development & QA, building Testing Centers of Excellence and off-shore Delivery Organizations for top banks across Europe and Asia Pacific. She is heading Global delivery of Global Markets and Corporate Technology domains along with her QA Head responsibilities for APAC region. She is instrumental in setting up Testing Centre of Excellence having with main focus on Automation testing, Performance testing, Test Data Management and Test Environment Management streams. Her approach to ideation, accelerated testing, team up-skilling and transition to Agile / DevOps methodologies enable her to drive innovation and deliver tangible results. She is Bachelor Computer Science with double post-graduation as MS in Software Engineering and Telecommunication and MBA in International Business.
Prior to Deutsche Bank Rashmi worked with organizations like Infosys, Cognizant and Tech M where she has setup India based QA delivery shops. She is recognized as thought leader in software Q&A space having delivered critical QA transformation programs for financial and telecom organizations. She credits her success to the ability to build, motivate, and lead high performance teams.
As part of her IT career time to time she has as well shouldered additional responsibilities on employee engagement and enablement. Diversity and inclusivity is a key area of interest to her. She is Diversity lead at India Technology Level and site head for Pune site for Deutsche bank. She is core committee member at ABI Pune chapter and active participant at various forums at NASSCOM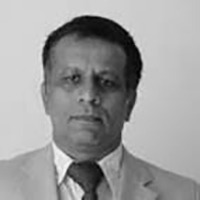 Practice Head – Cloud, Managed Services and Automation
Shailesh Bam is SVP & Practice Head for Cloud, Managed Services, Quality and Performance Engineering and Automation and Security Engineering
Shailesh has over 25 years of diverse experience in IT and worked in key positions with IT majors like HP, ANZ Bank & VeriFone.
He has a track record of mentoring large scale transformations in the areas of Quality Engineering, Performance Engineering & Datacenter.
His areas of specialization is Cloud Platforms (AWS, Azure, VMWare, Citrix, Openstack, Cloud System Matrix, VBlock), Cloud Migrations, Datacenter Modernization. He also has extensive domain experience in Banking and Payments.
Co-founded Cloud Storage startup (CloudByte Inc.) & has US Patent in Secured multi-tenant cloud storage architecture to his credit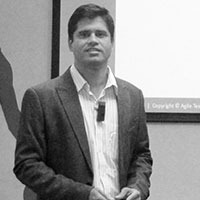 Sr. Manager, BMC India Pvt Ltd
Pune chapter introduction
Amol Deshpande has overall 14 Years of experience in facilitating Technical Program Management and Software Development and Quality initiatives.
Currently he is working as Sr. Manager – Product development in BMC Software. He is leads the Quality Initiatives for BMC products in India, This includes defining and driving the quality strategy, setting best practice, reviewing and approving on the quality of BMC product releases. Partnering with BMC Technical Quality Champions, helping to drive increasingly better quality products and a higher quality bar for each release that BMC ships.
In addition to this role leading India Performance Lab centralized functions for the BMC products teams.
His areas of specialization is Cloud Platforms (AWS, Azure, VMWare, Citrix, Openstack, Cloud System Matrix, VBlock), Cloud Migrations, Datacenter Modernization. He also has extensive domain experience in Banking and Payments.
President of Agile Testing Alliance (ATA), Pune Chapter
Before joining BMC software, Amol was working as Engineering Manager in IBM India software labs and Leading & Managing Cognos FPM portfolio (TM1, Cognos Insight, Operations console). He also helped sales team to Increase product revenue, Customer reference for product, Presenting Product in external events, strengthening customer relationships.
Krishna Rajan has over 30 years' experience in the IT/Software and Financial Services industry. He is currently an Independent Consultant specializing in the areas of Quality Assurance, Agile & DevOps, Leadership & People Development, Sourcing & Vendor Management, Risk Management & Governance. He has worked in multiple Leadership roles for Fortune 100 companies in India, UK & USA. Krishna has the experience of building best-in-class COE's in niche testing areas such as Digital & Mobile application testing, Test Automation, Performance Engineering and Data Analytics. Krishna is a Certified Information Systems Auditor (CISA) and a Certified Corporate Independent Director.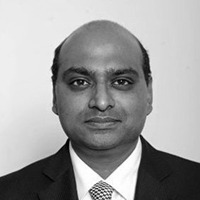 Head, Testing Service Line at Larsen & Toubro Infotech Ltd
Director Testing Service and Practice Management at Fiserv Global Services
Software Development Engineer in Test, Agile Team Player, Java, J2EE Developer, Selenium Developer, White Box Tester, Pune
Hands on Tutorial :- Test the REST
Every Software System is consist of the various layer. Testing of each and every layer is very important one. Here we are discussing how to automate the REST web services and develop the automation framework. REST Assured is Java Library to simplify the code to automate the REST web services.
Test Automation Evangelist, trainer and Mentor, QAAgility Technoligies Pvt Limited, Mumbai
Hands on Tutorial :- Automation Testing For Mobile Applications using Appium
As we are seeing a drastic growth in mobile app development, the need for mobile automation is also on a rise. Appium has quickly become one of the most prominent test automation tools for mobile applications. This session will include automating Native and Web applications using Appium and various challenges that might come up in the routine.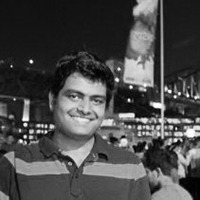 Quality Engineer, Cognizant Technology Solutions, Pune
Hands on Tutorial :- Upgrading a mobile tester's weapons with advanced debugging
Functional testers are no more restricted to black box testing. They can provide more value to their testing if they adopt techniques and tools which reveal more data about bugs. This paper intends to explore better approaches for a tester to perform advanced debugging of mobile web and native apps.
Head Testing Center of Excellence, Virtusa, Srilanka
Hands on Tutorial :- Expanding test horizons with Robot Framework
Robot framework is a keyword driven test automation framework, developed by AT&T. It is a framework with multiple tool libraries which serves as a Swiss army knife automating almost every application platform.
Principal SQA at BMC Software India Pvt Ltd
Hands on Tutorial :- Mind Map: Answer to all 'WH' questions in software development
In the world of Agile when the iteration cycles are getting smaller from 4 to 3 to 2 to 1 week, having power to respond to every change positively is important. Mind map is a simple tool which would help all to gain that power of agile development using graphical representation of information.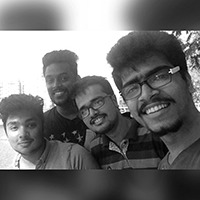 Automation Architect, L&T Infotech, Mumbai
Hands on Tutorial :- Protractor Cucumber BDD Approach
PROTRACTOR is an open source E2E testing framework, designed specifically for AngularJS web applications. Protractor is a wrapper built on top of selenium WebDriver. When PROTRACTOR is combined with CUCUMBER it offers tests that anybody can understand, regardless of their technical knowledge.
Manager Software Engineering at OpenText, Hyderabad
Hands on Tutorial :- Estimation in Agile Testing – Not a big deal rather it's Fun
This session would be focused on agile estimations. Especially in agile, teams are confused with "Hour estimation Vs Size estimation". With help of a game, we will try to understand estimations and what is the size of some feature/story? Is it 2, 3, or 20? What does that number mean?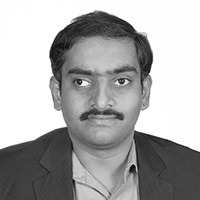 APM specialist with expertise on Synthetic User Monitoring, Manager, Product Quality and Testing at Appedo, Bengaluru
Tool Demo :- Unified APM: The new age performance monitoring for production systems
A novel approach for implementing Unified Application Performance Management (APM) tool that helps IT teams to gain performance insight into connected heterogeneous systems. A 360° view with log monitoring that aids better discovery and diagnostics of performance problems across the technology stack
Project Lead - SDET at Xpanxion, Pune
Tool Demo :- Detect Layout Bugs by Simulating Human Eye
The challenging part of device automation testing using various devices is that, we could not assure that the layouts are as expected. Presenting a tool which would validate our layouts and ensure there are no overlapping or truncation in the application through automation.
Interactive Talk :- Security Test Driven Development (STDD)
In an increasingly connected world, security has come to the forefront. In this paper, we will examine using existing test driven development tools and practices to incorporate a greater emphasis on security into the development process.
Software Development Engineer in Test at Hike Messenger
Tool Demo :- HikeRunner: Load Test Framework
For a messaging app with million users, the existing load test tools do not provide a generic interface to mimic all real-time scenarios. HikeRunner is our solution to satiate our needs. Unlike other tools, it stresses the backend/DBs/Caches both vertically & horizontally supporting any protocol.
Assistant Director - Program Delivery at Cognizant Technology Solutions
Tool Demo :- Differentiation using Testing Tools and Automation in the BFS COTS Product World
Heavily-licensed automation tools offer limited scope to automate COTS products. We introduce a self-sustainable, scalable, low maintenance COTS Business-Readiness Testing Framework that can integrate with COTS products & other automation & test management tools.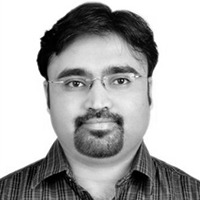 Software Quality Professional, Mediaocean Asia Pvt. Ltd, Pune
Interactive Talk :- Be a User first, then a tester!
Think about Users when you Test Software's – Every day we use many Software applications and they play a vital role in all our important activities on professional and personal front. And hence it's good to know the importance of finding Bugs.
Lead Consultant - Quality Assurance at ThoughtWorks, Chennai
Interactive Talk :- Test Approach for Re-engineering legacy applications based on micro-service architecture 
Re-engineering legacy systems using strangulation and micro-services, makes testing complex, as the whole legacy system cannot be replaced overnight. Here, Test Automation with CI comes to the rescue. This session throws light on approaches to build a safety net of automated tests, for such cases.
Deputy Manager at Vodafone Global Enterprise, Pune
Interactive Talk :- Static and dynamic code analysis for mobile applications – Act early to find hidden test issues 
Topic is to cover the best testing approach for mobile application testing – White box testing for mobile apps. If you act early you can save time and money in terms of finding issues and also you can launch your mobile application to market with great quality and best user experience.
Security Testing Entusiast, Capgemini
Interactive Talk :- Security Testing / IoT Testing in Real World
The talk mainly focuses on importance of security along with real world examples, case studies and testing methods. we can see IOT used in many fields as Driver less cars, drones, electric trains smart grid, Household electronics,Future nano bots , City wide / nationwide traffic surveillance etc.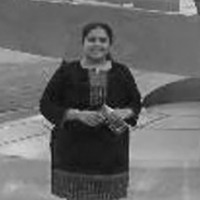 Performance Testing Architect and Lead, L&T Infotech
Interactive Talk :- Performance Testing of Big Data Application
Performance Testing of Big Data Application: Talk will give idea about performance testing Introduction about Big Data Existing Landscape/Performance Testing Approach Performance Testing Solutions Challenges with Performance Testing of Big Data Application Solution/Features of a Framework Conclusion
CEO, Tyto Software Pvt. Ltd
Interactive Talk :- Keeping pace with Product Evolution: UI Automation Framework Guidelines
Organizations waste a lot of time and effort to ensure test automation code keeps pace with development. Through live examples, this talk explains common scenarios of automation code breakage, and corresponding patterns to handle such changes
Agile QA Lead, BMC Software Pvt Limited
Interactive Talk :- Analytics Testing
Big data analytics helps organizations harness their data and use it to identify new opportunities. That, in turn, leads to smarter business moves, efficient operations, higher profits. Testing of analytics is the future of Testing!!!
Sandeep Patil is SQA Analyst, BMC Software Pvt Limited
Gorakshnath Dorge is SQA Analysts at BMC Software Pvt Limited Pune
Interactive Talk :- Performance Automation in Dev-Ops
Automated performance testing is a practice which is steadily evolving and adopted by many companies who want to get ahead of the curve. It is challenging and this paper tried to explain how we built a successful PT automation in DEV OPs bringing in significant savings in time and effort.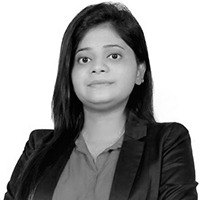 Test Engineer, Fujitsu, Pune
Interactive Talk :- Testing in DevOps Culture
DevOps (development and operations) is an enterprise software development phrase used to mean a type of agile relationship between Development and IT Operations. The question is whether QA can unify these various groups under the DevOps flag and spur adoption.
Interactive Talk :- Focusing Test Manager's time on what matters – managing testing projects; NOT preparing reports
Software QA related activities generate massive amounts of data each day.Data if processed effectively can completely transform the way teams manage their time.The talk covers how advanced analytics and automated reporting can be introduced to minimise the risk for software releases.
Test Analyst, Moolya Software Testing Private Limited
Interactive Talk :- Wearable App Testing
Wearables are the next big thing in mobile technology.With the growth in its market demand, tech companies are stepping into it.Undoubtedly wearable app testing will be in high demand in coming years.Be it functional, performance or security testing, tester has to consider everything while testing.
Test Analyst at Tieto Software Technology
Interactive Talk :- The way to recover the issue faced in IoT regression Testing
Regression Testing for Sensor's values reading and backend interface testing manually on each sprint consumed 2 – 3 days of time from real sensor. So need to build binaries from source codes manually in order to work system fine.
Nadeeka Samanthi Wijewantha
Interactive Talk :- SPEAKING EYE for differently abled people to see the web content
It is a responsibility to exposing the differently abled people to the world of fast-paced information age to enrich the humanity and facilitating the same is a challenge without eliminating the potential market of them. This paper is to describe the importance of web accessibility implementation.
QA Evangelist, Technical Test Manager, Aspire Systems, Chennai
Interactive Talk :- Bee-Hive approach for Big Data Testing [End to End Continuous Test Automation solution for Big Data]
As per Gartner Survey, Big Data would evolve big in next 2 years. In this competitive world, everyone is keen in enhancing their customer experience by deciding on key business decisions using Big Data. Testers should equip well with right set of tools, strategies and best practices to welcome it…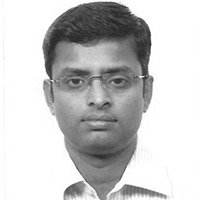 Ramakrishnan Venkatasubramanian
Senior Director - Projects, Cognizant, Chennai
Interactive Talk :- Artificial Intelligence in Software Testing – Demystified
With revolutionary advances in AI technology , QA is a great playground to demonstrate exponential benefits in Intelligent automation . Lets discover how NLP ,Machine learning techniques ,Data crunching algorithms can be of great aid in breaking the human-machine barrier in Software Testing.
Expert Quality Engineer,Allscripts
Interactive Talk :- Database testing challenges & Best practices
This white paper briefs about the solution for Database testing challenges like 1:Database testing before User Interface is developed 2:Setting up right dataset for right domain 3: Performance benchmarks with different Dataset 4:Building Automated SQL Test Scripts 5:Statistical analysis of Database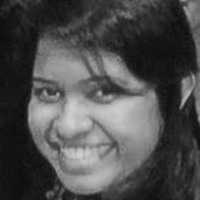 Senior Software Quality Assurance Consultant at Virtusa, Srilanka
Interactive Talk :- The great success in testing project: Emotional Intelligence empowered team
Do you believe that leaders with Emotional Intelligence (EI) always success in their engagement.This research aim is to identify and analyze the emotional intelligence for individual and team work success,the techniques and discuss the importance of the emotional intelligence
Consultant at Siemens Technology India
Interactive Talk :- Security Testing for Healthcare applications
The healthcare applications are mission-critical and hence are highly regulated. This paper provides a description of healthcare security testing, its risks and practices to prevent the risks that are used in our organization.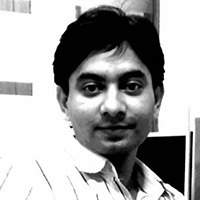 Business Analyst - Capital Markets & Investment Banking, HSBC
Interactive Talk :- Blockchain Based Testing
Through the paper we are planning to steer our way through the Blockchain innovation in area of KYC & AML and create a service model which shall help quality assurance teams to avoid noise and focus on the validation of business requirements.
Software Test Engineers, L&T Infotech
Software Test Engineers, L&T Infotech
Software Test Engineers, L&T Infotech
Interactive Talk :- Testing of Connected Cars Based on IOT
In a world everything now communicates with everything, the vehicle is no longer the centre of the transportation industry but just another node on the IoT, and cars drive on the network. Hardware-in-the-loop (HIL)simulation is used in the development and test of complex real-time embedded systems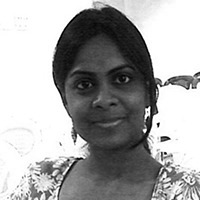 Senior Software Design Engineer in Test, FreshDesk, Chennai
Interactive Talk :- CDC Tests – Integration Tests cant be made simpler than this!
CDCs are "Asynchronous Integration Tests".CDC stands for Consumer Driven Contract. We can now forget about bringing up all the microservices to test the integration between different microservices.This makes integration tests as simple as unit tests. This is a must-have test for all microservices.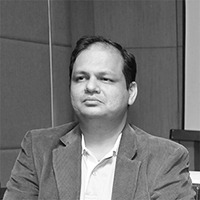 Steering committee member ATA, Mumbai
Agile Testing Evangelist, Sogeti, Netherlands
Interactive Talk :- What lies beneath… Robotics Process Automation?
"We are in the middle of an RPA revolution and we can see automation all around us. From self driving cars, to self operating vacuum cleaners, we are surrounded by automation. 2 important questions pop up… How do we cope up to test so much automation? What new skills do we need?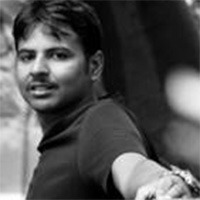 Senior engineer, Allscripts
Interactive Talk :- Machine Learning telepathy for Shift Right approach of testing
Testing early in lifecycle is absolutely essential and recommended but not enough, Obtaining feedback continuously from users is equally important. Our paper talks about How Machine Learning techniques will help in generating real time test scenario's and we had case study as well.
Associate at Cognizant Technology Solutions, Pune
Interactive Talk :- An Innovative Take on Versa Test
This paper discusses Versa Test Tool – a unique, flexible and powerful platform and message-based testing tool that emulates processing of ATM/POS transactions. It was created to overcome limitation of traditional performance-testing tools in managing ATM/POS transactions.
Manager - Projects at Cognizant Technology Solutions, Pune
Interactive Talk :- Batch Workload Modelling and Performance Optimization
Improper tuning of batch processes results in additional hardware cost. Focus is now on optimum usage of available resources for batch execution or enhanced use of cloud. With ever-growing batch activity and limited batch window, batch performance assumes a new significance.
Penetration and Security Testing Architect, Cognizant Technology Solutions, Pune
Interactive Talk :- Cost-effective Security Testing Approaches for Web, Mobile & Enterprise Application
While enterprises invest in security solutions like IPS, IDS and WAFs, hackers use a myriad of cost-effective tools. Ethical hacking leverage these with proper vulnerability assessment strategy, ensuring application & data security of enterprise applications.
Manager, Performance Engineering, Cognizant Technology Solutions, Pune
Interactive Talk :- Performance Testing and Non-Functional Testing Strategy for Big Data Applications
With advancements in machine learning & analytics, performance testing becomes inevitable. Poorly-designed systems lead to unpredictable errors & reduce performance. The paper discusses a framework for big data performance testing & improvement opportunities.
Senior Project Manager, Cognizant Technology Solutions
Interactive Talk :- Test-Unified Framework for Middleware-Micro Services
In lean development models it is essential to enable earlier, continuous & complete development & testing in complex & distributed environments. This session will highlight automating loosely-coupled heterogeneous systems with multiple transport & data protocols at message & business-process levels.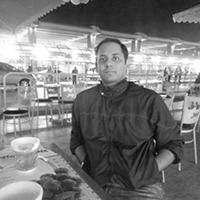 Associate Director at Cognizant Technology Solutions
Senior Director at Cognizant Technology Solutions
Interactive Talk :- Untapped Potential of Attractiveness Testing
Attractiveness testing could become an important marketing tool and QA will have an important role to play in ensuring attractiveness of end user facing software products. This paper aims to discuss concept of attractiveness testing and its value to tomorrow's software products.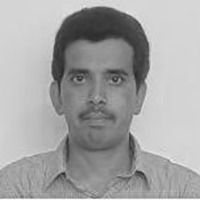 Senior Director - Projects, Cognizant, Chennai
Interactive Talk :- Using Analytics to Enhance Software Testing Efficacy and Application Delivery
Software testing is viewed as a reactive exercise, rather than being viewed as a pro-active one. Predictive analytics plays a vital role in reducing QA cycle time by eliminating the redundancy in testing the whole software vis-à-vis to testing what ought to be tested.
Software Engineer, Sapient, Delhi/NCR
Interactive Talk :- ChatBot
A short for chat robot, chatbot is software/ a service powered by rules and sometimes artificial intelligence that can interact with users via a chat interface using natural language. It can also be defined as: machine conversation system, virtual agent, dialogue system, and chatterbot.
Interactive Talk :- IoT Testing in the Real World
Internet of Things (IoT) is embedded deeply into our professional and personal lives. IoT testing involves both hardware and software testing along with massive amounts of real-time intelligence. IoT testing splits it into two different layers: device interaction layer, and user interaction layer.
Principal Quality Engineer - Professional EHR
Interactive Talk :- Thick and Thin Lines in Choosing Mobile Test Cloud Environment
Modern software development demands ability to develop, test, understand technology for mobile app, choose right automation tool, test environment. It's always challenge when 37% of world population are using smart phones with 5mn mobile apps running on 2000+ smart phones with multiple OS versions.
Interactive Talk :- Mindset and Approach for Testing
In , Out of the Box (Black Box / White Box) Thinking @ Testing In a language class, the teacher wrote a sentence 'A woman without her man is nothing' and asked the students to punctuate it. Given below is the way in which the students punctuated it. Boys: A woman, without her man, is incomplete Girls: A woman, without her, man is incomplete Now what does this example have to do with testing /mindset required for testing?
Consultant, Technology/System Integration, Deloitte Consulting India Pvt. Ltd.
Interactive Talk :- INTERFACE VALIDATION UTILITY
The proposal is to implement a new innovative idea to create a utility for efficient validation of Inbound and Outbound files generated by various third party interfaces on interaction with State/Federal Integrated Eligibility Systems (Healthcare Systems).
Interactive Talk :- Measurement of Software Quality and Benefits of Agile way of working
Software quality measurement quantifies to what extent a software or system rates along the identified dimensions. An aggregated measure of software quality can be computed through a qualitative or a quantitative scoring scheme or a mix of both and then a weighting system which will reflect the priorities. The analysis shows that 20% of the programming errors found at the system level represent up to 80% of production issues, while at the unit-level, even if far more numerous, programming errors identified account for less than 10% of production issues.